Department Of  Basic Science & Humanities Engineering
Department of Basic Sciences & Humanities has highly qualified, well experienced and dedicated faculty along with well-equipped laboratories with advanced equipment to inculcate the practical knowledge amongst aspiring budding technocrats. First year department plays the vital role in engineering domain by setting techno-pro-platform for human resource development by teaching basic sciences subject such as Mathematics, Chemistry, Physics & Communication Skills for all engineering courses to create skilled manpower, enhancing industrial productivity and improving the quality of life of emerging technocrats.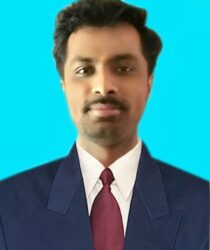 Dr. Dapake G. B.
Name:Dr. Dapake G. B.
Designation:Assistant Professor and HOD
Qualification:Ph. D.(Mathematics)
Area of specialization: Mathematics
Teaching Experience: 10 Years
E-mail:ganeshdapake@sitcoe.org.in
Contact Number:9021198042
Department's

V

ision &

M

ission
To be a center of excellence by imparting lifelong learning attitude through dissemination of basic technical and professional knowledge amongst students for the accomplishment of ever-growing needs of society.'

To prepare technically and professionally competent  engineers by imparting quality   education through effective teaching learning methodologies. 

To develop professional skills and right attitude in students that will help them to succeed and progress in their personal and professional career. 

To imbibe moral and ethical values in students with concern to society and environment.

 
Quality

Policy 
Operating as a foundational department of institution, we are committed to inculcate all our curricular, extracurricular and industrial activities amongst the students in a sustainable manner by pursuing continuous improvement in all aspect of our academics.